Chandelier Exit indicator most important facts about this indicator :
it is a volatility-based indicator so it gives you stop losses as well as exit points in any trade condition that may be buying or selling.
CE indicator (Chandelier indicator )  developed by Chuk Le Beau he is an expert in exit strategy.
it is also based on the ATR indicator  (Average true range ) ATR gives us a good trend direction with stop-loss that maximizes our profit with limited loss and good accuracy.
However, this indicator is a combination of stop-loss and exit strategy and if the thing combined in one place it will work well in our trading.
it works with high and low prices of our defined period means it calculates the value of high and low prices in a period of defined time and then it gives us a CE value.
Using of Chandelier Exit:
if a trend is going on like an uptrend is happening so in that case when a reversal is like to happen then it gives us an alert for exit from the trade or you can trail your stop loss as the indicator tells you.
in case of lower volatility days, it gives you a small stop loss so traders can exit from their trades from the top of the market and getting maximum profit.
in a lower volatility market possibility of a trend reversal is low.
Most of the traders use chandelier exit as a trailing stop loss so it can protect them from losses due to trend reversals so they quick exit from their trades after following this technique or indicator.
in this indicator, it's a mixture of stop loss and volatility so we can easily say that a close relation in both indicators makes a strong exit tool.
The default setting for chandelier exit:
the recommended setting of this indicator is. the period we should use is 22 because in one month there 22-day trading session happens so we should use this for better results . and multiple is 3 times of ATR.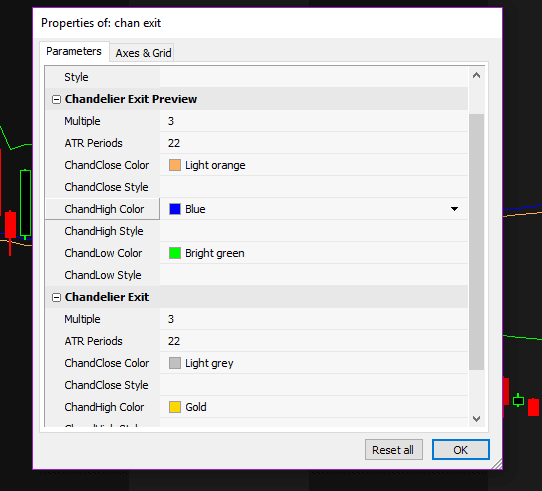 calculations and formulas:

it has two lines and ATR indicator I am explained below with image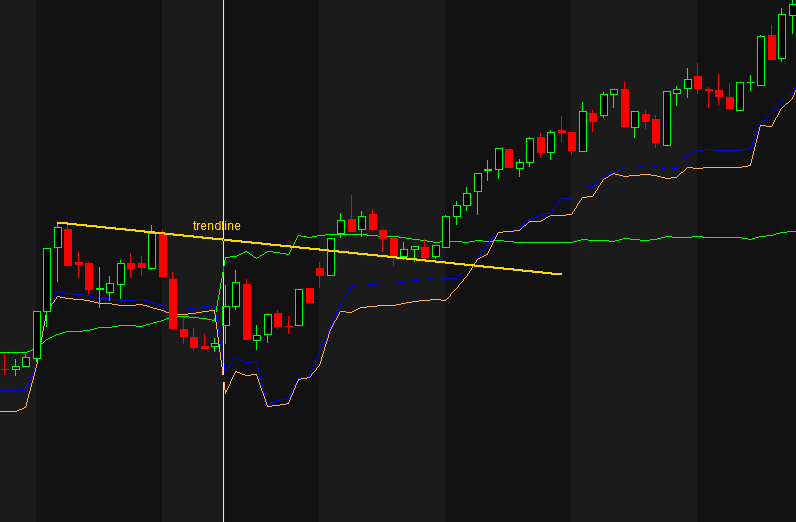 in this image you can clearly see I have drawn a trendline is a good way to identify a trend reversal in this image a breakout happens above trendline and green lines show chandelier low line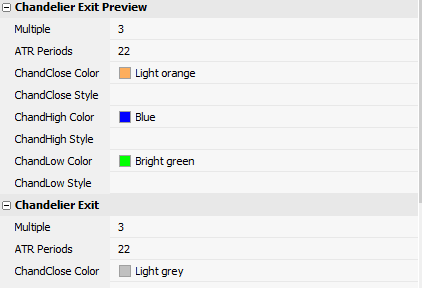 so how to filter a trend when 3 of lines below the candle then you can go for buy after checking trendline . now its an uptrend and 3 of line with different color is below the candle and trend reversed and uptrend started .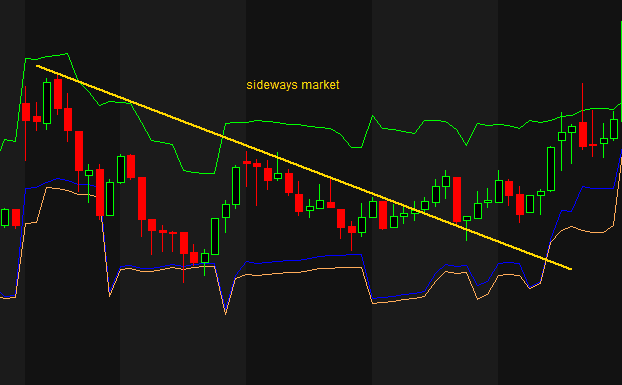 in this image you can clearly see 3 lines are not below the candle and you can see market is trading in a range so like this you can filter the reversals .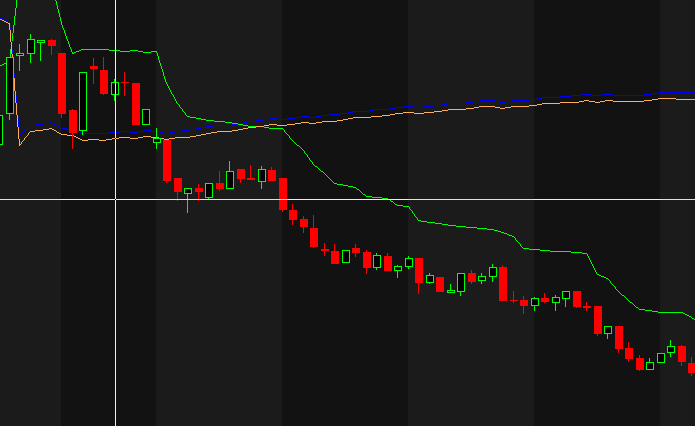 in this image you can clearly see 3 lines are above the candle and green line is working as trailing stoploss and its a down trend market.

"MUST READ"
"for more trading view indicator"
Best Paid Trading view indicator 
Free Realtime Buy sell signals
Free daily charts analysis on App realtime notifications