👉Best Trading setup Crossover for Intraday (Ema crossover )
👌Today I will discuss about … Crossover that works in intraday.
So, please read this ..post carefully and .. do the same and .. setting in your charting platform for generating buy and sell signals … and make good profits.
✌For this setup what parameters you will have to apply to your chart.
Vwap Ema Crossover Strategy indicator setting ⇓
 😍 EMA   PERIOD -200

 😍EMA    PERIOD -20

 😍EMA    PERIOD -9

 😍TRENDLINE   MUST BE IN 1 HOUR TRENDLINE AND SHORTER TIME FRAME   LIKE (

15 MIN AND 5MIN

)  ON YOUR CHART 
 Time frame–  15 min

How to generate signals .. and how it works. I am adding an image here so it will clear your query ????
✅  Ema -200 is shown as black in color
✅  Ema -9 is shown as green in color
✅  Ema -20 is shown as red color



Now ….  Procedure ::::::::::::::::👉


✔️When. candle close above 200 ema .. and or candle lies above trendline as shown in the image.
so … If the candle closes above 200 ema .. always go for the buy signal … as I point out in the image. ☝

so now take a look at the image…      ☝
if ema 9 crossover 20 ema then go for buying..only ..    (candle must close above 200 ema only and should be above trendline look for buy signals don't go for any sell signals..   wait for crossover if it happens again then go for re-entry again .. and you can book your profit where your trendline broke .. )


For Short sell ::::::::::::::::::::::::::👇


✔️When. candle close below  200 ema .. and  or candle lies below the trendline
so … If the candle closes below 200 ema .. always go for the sell signal …

     👇

if ema 9 crossover 20 ema then go for short only   (candle must close below  200 ema only and should be below  trendline look for sell signals don't go for any buy  signals..   wait for crossover if it happens again then go for re-entry again .. and you can book your profit where your trendline broke .. )


Must read 👇👇👇👇👇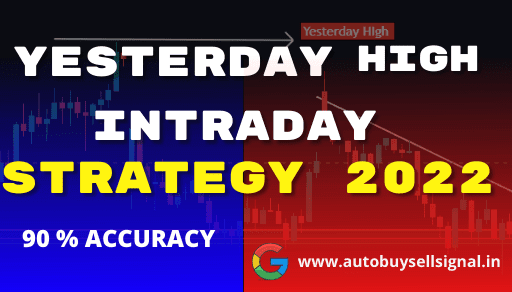 0 comments
👉1.Cpr indicator powerful indicator for intraday

👉4.Best Paid Trading view indicator