Hello Friends in this post we have uploaded a vwap indiator that gives you buy sell signal along with it .
VWAP stands for volume wieghted average price means it gives you the signals on the basis of volume and gives you the average price for entry and exit .
This indicator is mostly used by intraday traders for buy and sell for day only .
Try this in your trading view account . simply download this script and apply to your trading view .
Also Read this :- Vwap indicator for amibroker
Steps to follow for installation :-
download from the below given link . after 20 seconds of timer wait for download link and then click on download file.
copy that code and open new blank indicator script in tradingview by simply click on new blank indicator refers below image
Follow the image
Delete all text from window and paste code and save thats it .
 you can find this indicator in your favourite indicator section easily by following below image.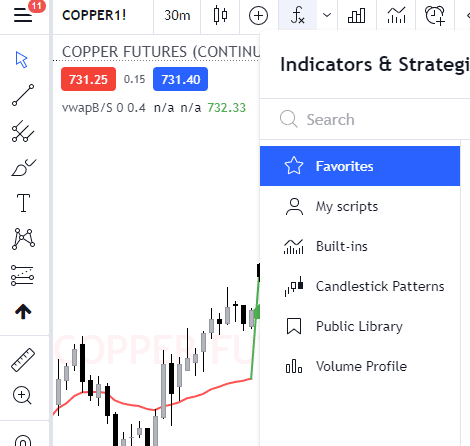 Also Read this :