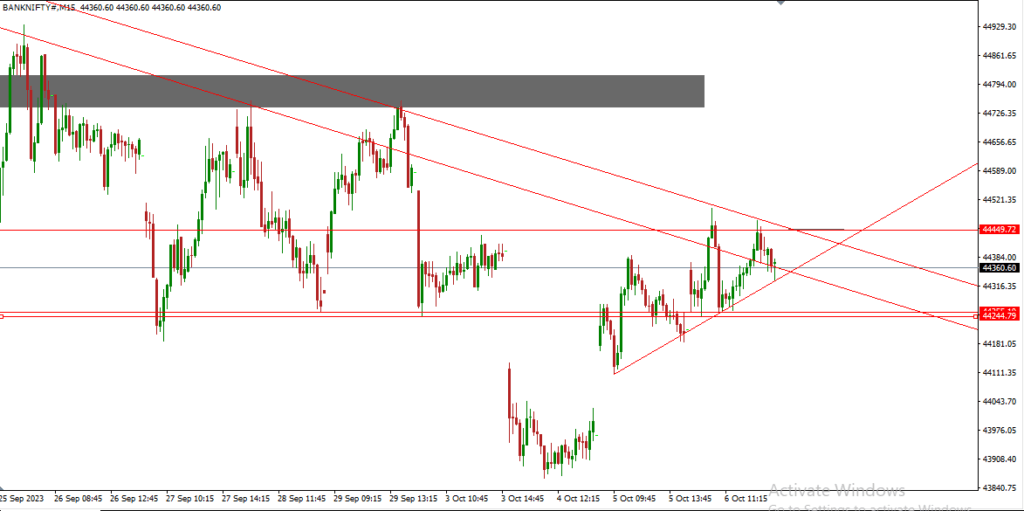 Nifty and Bank Nifty Prediction for Monday 9 Oct  2023:
Last Trading Day on 6th November Friday Nifty closed near 19650 after a good recovery of around 107 points and Banknifty closed near 44360 slightly sideways as compared to Nifty . As per RBI policy and GDP growth, this week may be volatile so keep an eye on the news.
For tomorrow 09 Oct 2023 what will be the prediction for Nifty and Banknifty in this post, we will cover all its levels and directions as per price action analysis in detail.
Nifty Analysis for Tomorrow in Detail:-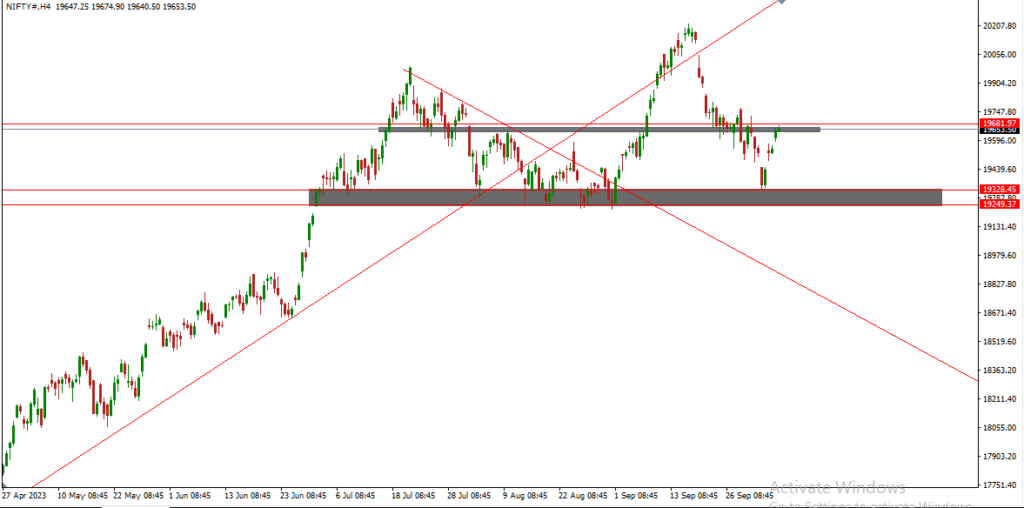 As per the above chart you can clearly check Nifty has good resistance near 19700 if nifty doesn't sustain 19700 it may fall till 19550-19500 and so on.
Resistance Area for Nifty – 19680-19700 if Nify broke this area of resitance then in up side Nifty may go till 19770-19800
Support Area for Nifty – 19500-19550
Banknifty Analysis for Tomorrow in Detail:-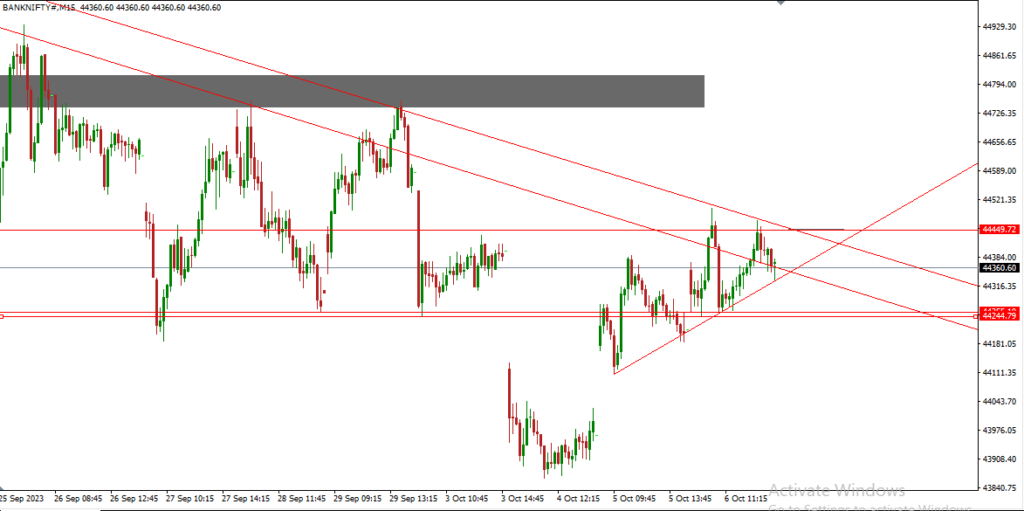 Its Banknifty 15 min time frame chart you can clearly check as per the trendline bank nifty has a good resistance area near 44450-44470 , before taking trade in buy wait to sustain these levels in Banknifty .
Resistance Area for BankNifty – 44450-44500 if bankNify broke this area of resistance then in up side Banknifty may go till 44600-44650-44700
Support Area for Banknifty – 44200-44250 Good area for entry in Buy